Adopted Blackie on 9/28/2020 (whose Human was Sean O. Sean passed away January 4, 2020 and the folks at the former HA HQ were taking care of Blackie. A few weeks ago, the City informed my friends that they needed to move out (eventually I believe the building will be torn down). My shop is across the parking lot from where Blackie used to live. Blackie is a very sweet kitty. Sean's dog Tyson was taken in by Sean's fiancee. I have drone videos of Tyson taken by my friend Chris P. from last year that I may post here or create a link to my Facebook page.
MiscToo and LuVee (The "Girls") seemingly have no problem with Blackie being here. However, Blackie is afraid, so I created his own man (oops, cat) cave in the Forbidden Zone of my basement. 1/2 of my basement is finished off, and the area that Blackie is in is unfinished. 2 rooms: I will call one of them the laundry room; the other room is my workshop. There is a bi-fold door separating these 2 areas and The Girls are not allowed in this area, hence the name Forbidden Zone.
Took a fecal sample to the vet yesterday (9/29) came back with negative results! And Blackie has an appointment next week for a wellness check, and whatever needs to be done. Blackie will be an indoor cat.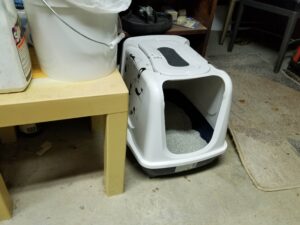 Blackie took right to using the litter box!
15 watt bulb between laundry room and workshop.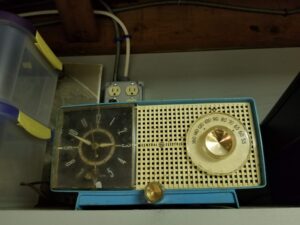 My Aunt's radio tuned to 880 News.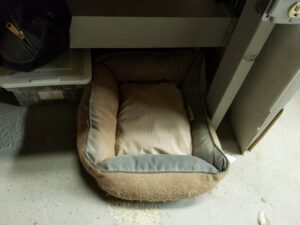 Cat bed.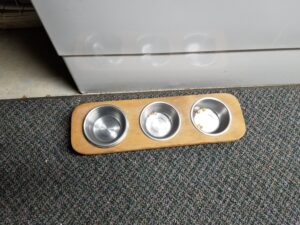 Feeding station.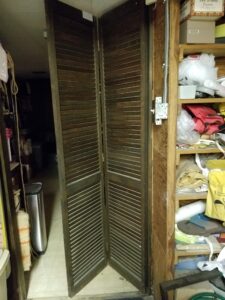 The Door.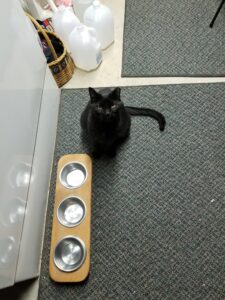 Blackie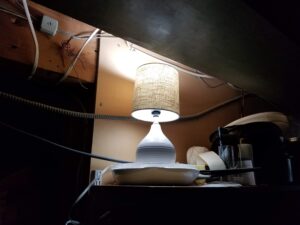 Bought a lamp last night (9/29/2020). $10 !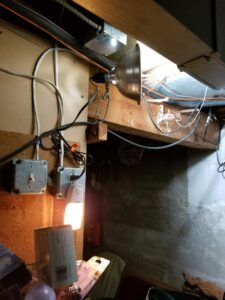 Changed the bulb to LED 60 watt equivalent; uses 10 watts of power.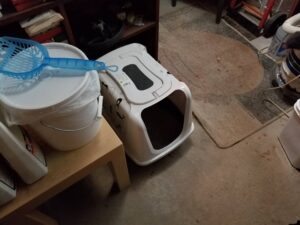 Litter Box.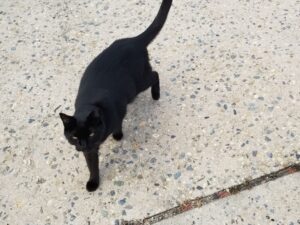 Blackie in the parking lot at my shop area on 9/27/2020
My friends had someone feeding Blackie daily.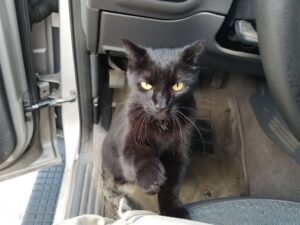 Getting Blackie accustomed to my car.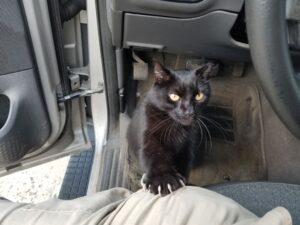 Blackie.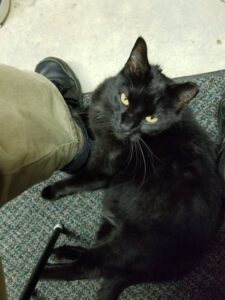 I took Blackie "home" 9/28/2020 in late afternoon. He did not purr until many hours later. Here he is in his Cat Cave.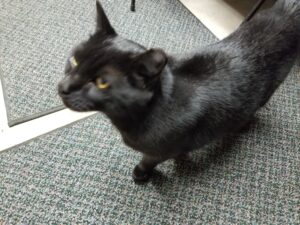 Blackie. 9/28/2020
MiscToo. 9/29/2020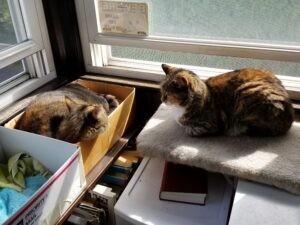 The Window Club. MiscToo and LuVee today, 9/30/2020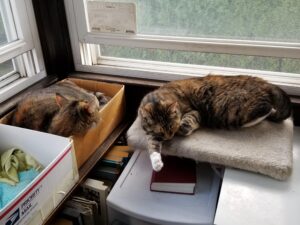 It's a cat's life (9/30/2020)
Will be adding more pictures, but here is one from today (3/8/2021):