Daily Archives:
May 13, 2015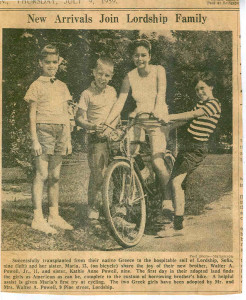 Comments Off on Lordship Spelling Bee – May 1962
Posted in Uncategorized
Worked with a fantastic tech from GoDaddy.com (on 5/11/2015) to copy over my free WordPress site to my Captainenterprises.com that is hosted at GoDaddy. There was a lot of stuff to do in order to accomplish this task. With the help of the tech, Chris, (who did the lion's share of the work), all moved over fine! I could have not done this alone! I plan to incorporate a lot of the stuff I had at the "old" site (which was built and maintained by an obsolete program FrontPage) when I have the time. If you ever plan on hosting a website, I highly recommend GoDaddy.com!