Shown below is what I fetched this past Wednesday, 4/23  (one trip in the morning, and another in the afternoon) ….  approximately 2083 pounds of wheel weights.  For the 2nd trip, I christened my new 2014 Silverado to haul about 1481 pounds – which was a breeze for the truck to handle. I was pleasantly surprised at how well the truck drove with this weight. Now I will have to sort through all of the trays and separate out the actual lead weights (clipons and stickons) from the steel and zinc wheel weights, in addition to the junk thrown in like valve stems, lug nuts, broken sockets, etc. A woman's work is ne'er done!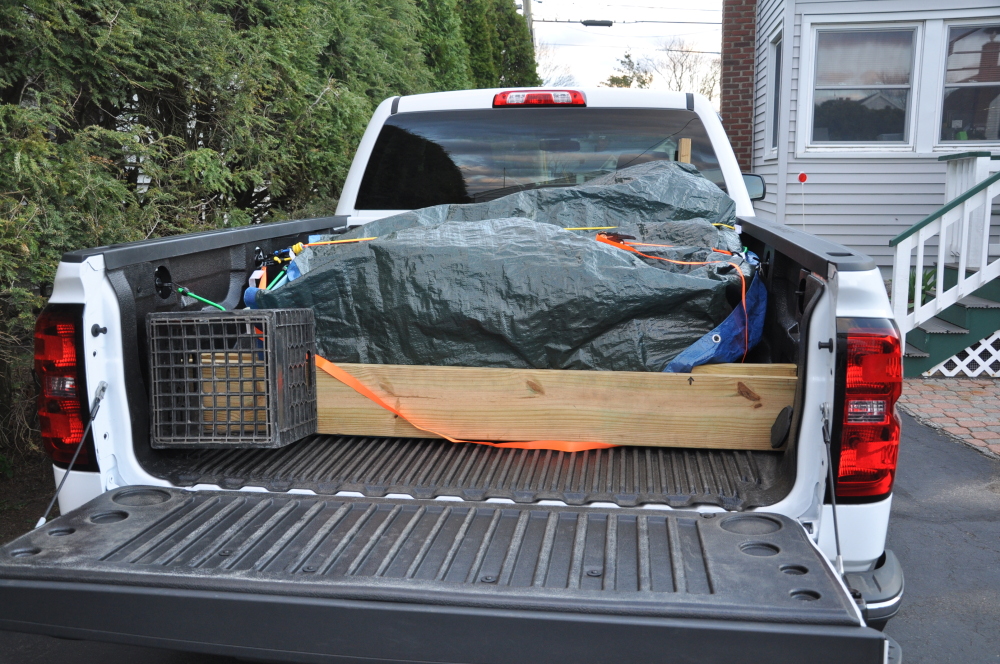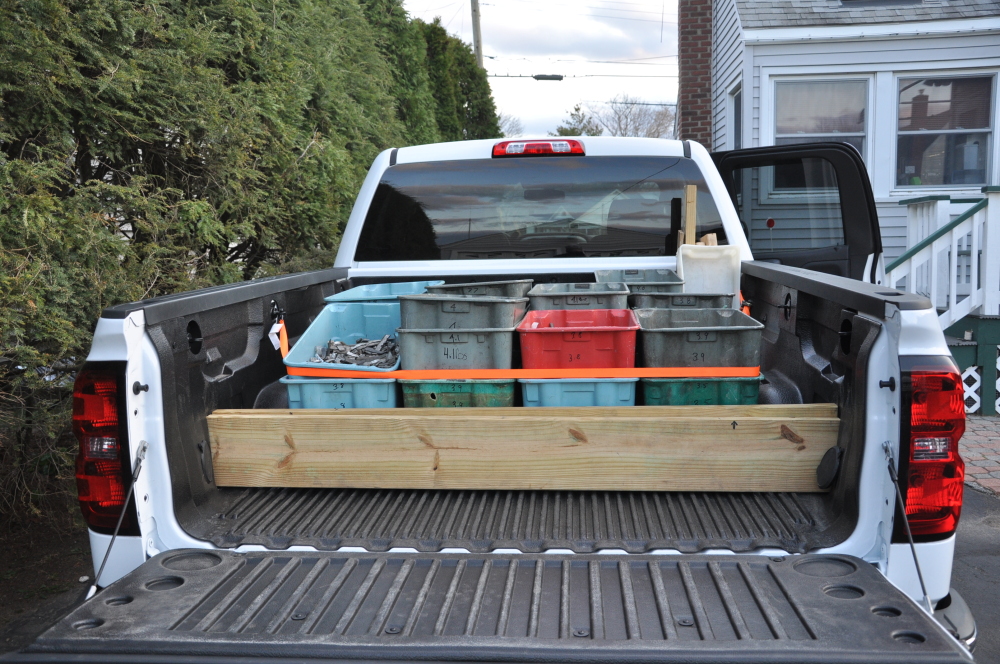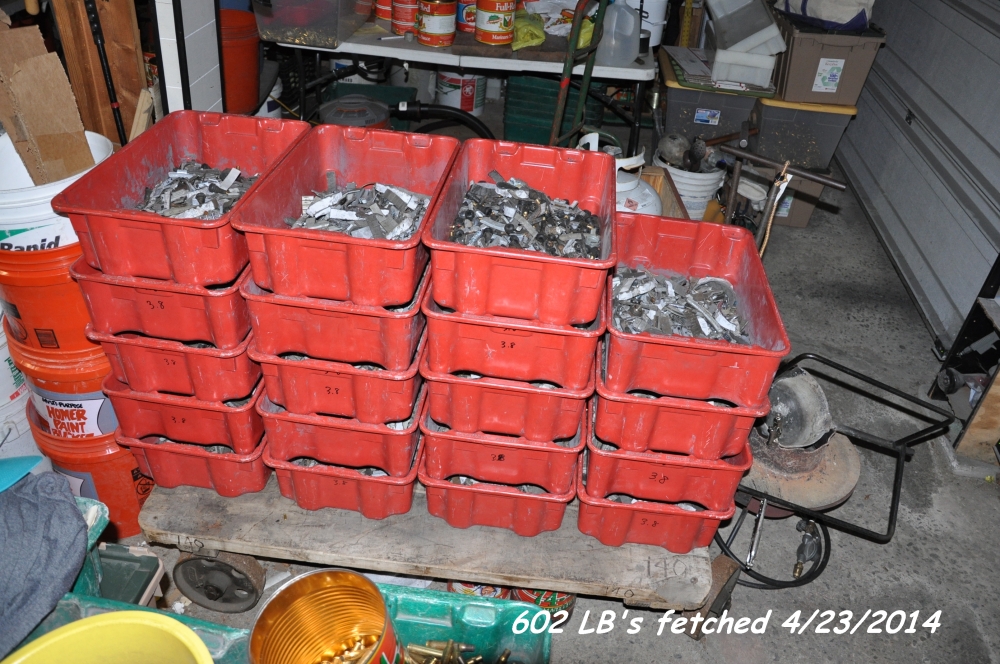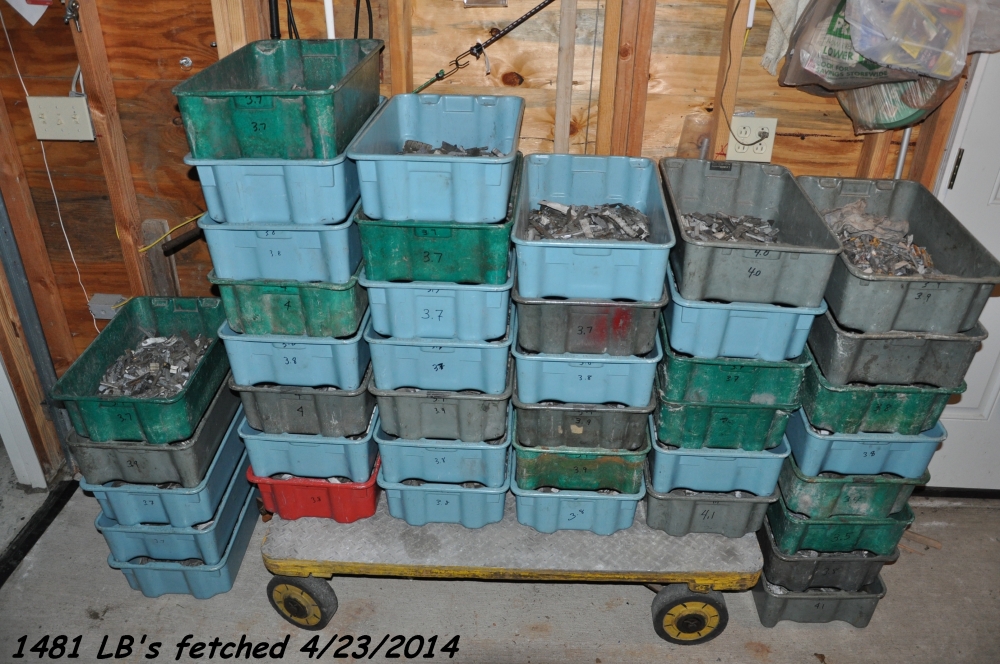 As an aside, I must compliment Maritime Motors of Fairfield for their friendliness and professionalism. My salesman (Chris) was super and I have the honor of being his first customer to buy a truck. When I went to the dealership, Chris had been there for only 2 weeks (but has been in the business of selling cars for 20 years)! Everyone at Maritime treated me as a valued customer and made the process of buying a new vehicle a breeze. So, if you are ever in the market for a new or used vehicle,  I recommend Maritime Motors highly. A nice family run business. You may wonder how I decided upon going to Maritime. To find out, here's the story .
And while I am at it, I did write a review of this dealership and it got posted. To read all about it, here's the review website, you'll have to scroll down to find mine (dated March 22, 2014) and titled:  Excellent to buy from and have service performed!!